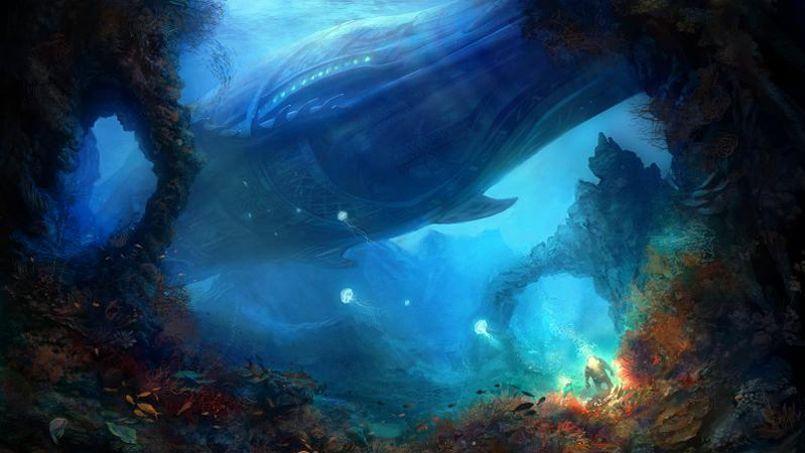 Le remake de Jules Verne par Disney tombe à l'eau
Par Margaret Alwan
Mis à jour le 23/07/2013 à 23:28
Publié le 23/07/2013 à 16:57
L'adaptation du roman
Vingt Mille Lieues sous les mers,
sous la direction de David Fincher, n'aura finalement pas lieu. En cause, un budget trop coûteux pour la maison de Mickey, qui peine à se remettre de l'échec cuisant de
Lone Ranger
.
Le projet ambitieux faisait rêver. Il ne verra malheureusement pas le jour. L'adaptation du célèbre roman de Jules VerneVingt Mille Lieues sous les mers, produit par les studios Disney et réalisé par David Fincher, n'aura pas lieu. D'après le blog The Playlist du site américain Indiewire, le remake en 3D du film de Richard Fleischer (en salles en 1954), également produit par la maison de Mickey, ne pourra pas se faire en raison d'un budget trop conséquent, évalué à 200 millions de dollars. Un coût d'autant plus onéreux que les studios Disney se remettent tout juste de l'échec retentissant de Lone Ranger, le western du réalisateur à l'origine de la saga Pirates des Caraïbes, Gore Verbinski.
Le long-métrage, qui raconte les aventures du justicier légendaire John Reid (Armie Hammer) et de son acolyte, le guerrier indien Tonto (Johnny Depp), a non seulement été mal accueilli par la critique anglo-saxonne mais a surtout récoltédes résultats catastrophiques au box-office américain. Au premier jour de sa sortie outre-Atlantique, le film, dont la sortie française est prévue pour le 7 août prochain, a totalisé 10 millions de dollars de recettes pour un budget de 250 millions. Des problèmes rencontrés en production parmi lesquels un tournage interrompu en août 2011 et une coupe budgétaire importante (avec une baisse de 20% des salaires), laissaient déjà entrevoir au producteur Jerry Bruckheimer cette fâcheuse performance.
Dans la même lignée, les mauvais résultats de l'autre superproduction John Carter, réalisée par Andrew Stanton,avaient engendré des pertes d'environ 200 millions de dollars sur le deuxième trimestre fiscal, clos au 31 mars 2012. Face à ces deux gros flops aux lourdes conséquences, les studios Disney ne veulent pas prendre le risque de s'engager sur un projet d'une telle ampleur.
Adieu Channing Tatum, bonjour Ben Affleck
Les spectateurs avaient pourtant l'espoir de voir l'adaptation de Vingt Mille Lieues sous les mers se réaliser en apprenant au mois de février dernier qu'une aide financière de 12 millions de dollars venant du gouvernement australien serait apportée à David Fincher, et que l'acteur abordableChanning Tatum remplacerait le coûteux Brad Pitt dans la peau du capitaine Nemo.
Le cinéaste prisé, à l'emploi du temps chargé, a de nombreux projets pour se consoler. David Fincher tournera cet automne Gone Girl, l'adaptation du polar à succès de Gillian Flynn, paru en France en août 2012 sous le titre Les Apparences. Un roman certes moins spectaculaire que celui de Jules Verne mais tout aussi prometteur, en témoigne le casting faisant figurer Ben Affleck dans le rôle principal. Andrew Kevin Walker, initialement choisi comme scénariste de Vingt Mille Lieuessous les mers, travaille avec David Fincher sur la suite de Millenium, d'après le roman de Stieg Larsson La Fille qui rêvait d'un bidon d'essence et d'une allumette, avec Daniel Craig toujours de la partie sous les traits du journaliste Blomkvist.
D'après The Playlist, les studios Sony Pictures, qui produisent la suite des aventures de Lisbeth Salander, ne sembleraient pas ravis face au risque que le tournage du polar empiète sur celui du nouveau volet de la saga, qui devrait débuter en janvier 2014. On fait confiance au brillant David Fincher pour que ça ne soit pas le cas.